Dress your self for party with style and feel Scottish in this exquisite deluxe Party Kilt. Available with the Saltier Cross on the front and made from high quality poly-viscose, it looks fabulous with a matching gillie shirt. Comes with real leather straps on the sides for better adjustment.
This Kilt is specially designed and made up for the Kids and is fully customizable. Moreover, this kilt is available in all sizes and available to be made on custom requirements. There are buckles and leather straps used which makes this Kilt best-fitted for kilts being comfortable at the same time.
Features of Party Kilt
Black Watch Tartan Kilt for Kids/Boys
Made up of Polyviscose
Chrome Buckle on front
Very comfortable
Front of Party Kilt
The front side of this kilt is quiet simple as all of the traditional designs are. It is made of Black-watch tartan which is really premium quality tartan.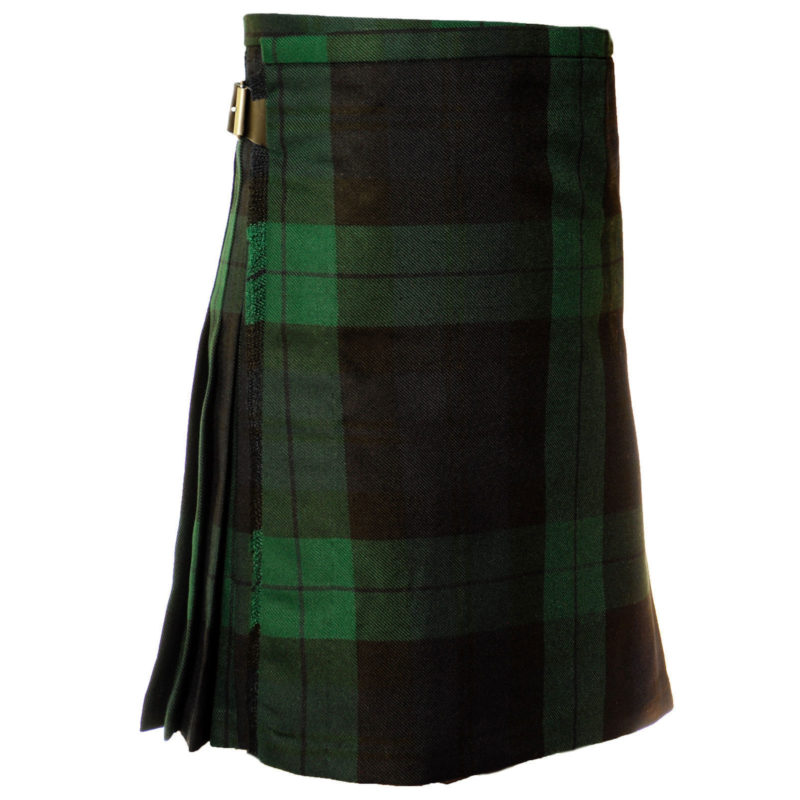 Pleats
The Pleats are sewn for full swing and deep inside. Normally, the depth of pleats are 2.5 inches; however, it is customizable as per the requirements of customers.
Buckles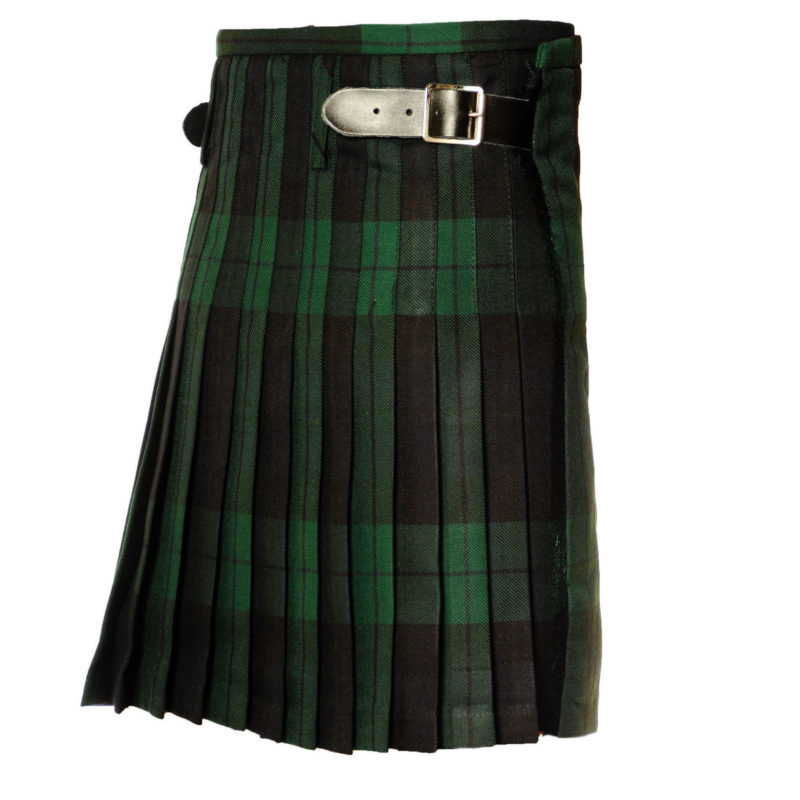 There are two chrome buckles used in this kilt which is completely rust-free. Along with chrome buckles there are leather straps used with those buckles for better fitting and stylish looks. These leather straps are given for better fitting.
For any problem please Contact Us or email us at [email protected]